Intersect Game Engine
Intersect downloads can be found below.  Which download is best for me?
Beta 6.1 (v0.6.1.259) - Latest Stable Version! (Recommended)
Last updated May. 17 2020 at 10:04am UTC (Change Log)
---
Beta 6.2 (v0.6.2.421) - Latest Dev Build! (Nightly)
Last updated May. 27 2020 at 10:04am UTC (Change Log)
---
Other Builds: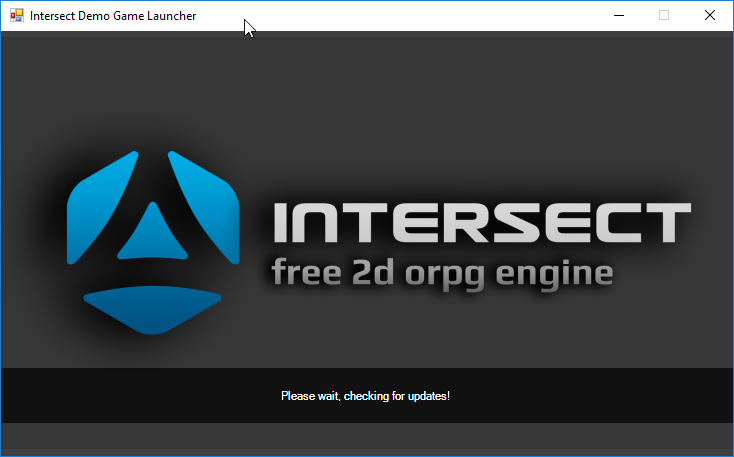 Simple Game Updater
When you're ready to distribute your game you may find yourself looking for a tool that will allow you to distribute new graphics and game updates to your players. One should note that there is never an end to developing and expanding upon a MMORPG. This updater runs off of Google Drive. Simply keep a working copy of your game in a Google Drive folder and this updater will make sure that your players have the same copy on their computers. 
Click here for more information, download links, and setup steps for our simple game updater.
More Downloads Coming Soon!
Game resources, language files, and so much more will be available soon!